You're on the fence about investing in a new pair of Doc Martens and want to know if they're worthwhile. Are they as good as everyone says? I had the same impression before I got mine, so I did some research and put my new pair through its paces to find out.
Doc Martens are well worth every penny because of their sturdy soles and high-quality leather used in their construction. They're also stylish, well-fitting, require little to no break-in time, offer excellent foot protection, and are extremely comfortable.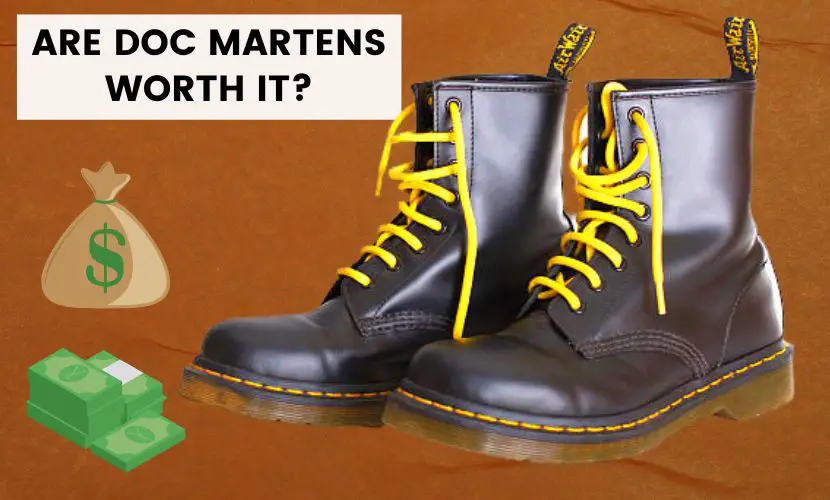 Are Doc Martens Durable? 
Doc Martens boots are well-known for their durability; many customers report that their boots have lasted for up to twenty years or longer. Doc Martens boots have the potential to last a lifetime if properly cared for because they are made from high-quality leather or a vegan equivalent and have been rigorously tested to ensure their strength and durability.
Before 2018, all Doc Martens came with a "lifetime" warranty, but Docs made and sold after 2018 don't have the same warranty.
Also check out: Are Doc Martens Real Leathers?
Price Comparison of Doc Martens 
| | | | |
| --- | --- | --- | --- |
| Doc Martens  | Price | Available Colors | Rating |
| 1460 Smooth Leather Lace Up Boots | $170 | 7 | 4.8 |
| Jadon Smooth Leather Platform Boots | $200 | 2 | 4.7 |
| 2976 Smooth Leather Chelsea Boots | $170 | – | 4.8 |
| 1461 Smooth Leather Oxford Boots | $130 | 6 | 4.3 |
| Sinclair Milled Nappa Leather Platform Boots  | $200 | 3 | 4.8 |
| Adina Flower Buckle Leather Platform Shoes | $160 | – | 4.5 |
| Devon Heart Leather Platform Boots | $180 | 4 | 4.9 |
| 8053 Leather Platform Casual Shoes | $170 | – | 4.7 |
| Audrick Nappa Leather Platform Ankle Boots | $200 | – | 4.4 |
| Bathan Polished Smooth Leather Platform Shoes | $160 | – | 4.6 |
Why Are Doc Martens So Expensive And Popular?
Since its inception in the 1950s, the price of the Doc Martens has risen dramatically: from $3 a pair in the 1950s to around $150 to $300 today, the evergreen 1460 lace-up boots now cost around $150.
If you think this price is reasonable for high-quality boots, consider the 1461 Rick Owens Bex Leather Oxford Shoes, which can cost up to $300!
The underlying reasons for such a high price are the production line and the difficulties that European manufacturing units face in comparison to competitors, particularly in East Asia.
In 2002, a pair of Doc Martens made in a Northamptonshire factory cost $87. As a result, the retail price was raised in order to make a profit. Doc Martens was forced to relocate production to Thailand and China. Prices have climbed by up to 30% since Permira acquired the trademark in 2013, while profits have increased by up to 70%.
Only 2% of Dr. Martens' renowned shoes are now manufactured in the United Kingdom, with the remaining sourced from East Asia, where manufacturing and labor costs are less.
But why is Dr. Martens so expensive?
To compete, the new boots must use the same high-quality raw materials and meticulous construction procedures as the antique boots.
Of course, a vintage model built in the original UK factory has a distinct feel, which explains the premium price.
Docs will always be "THE Docs," and fans will always be willing to pay a little more for them, no matter what or how much.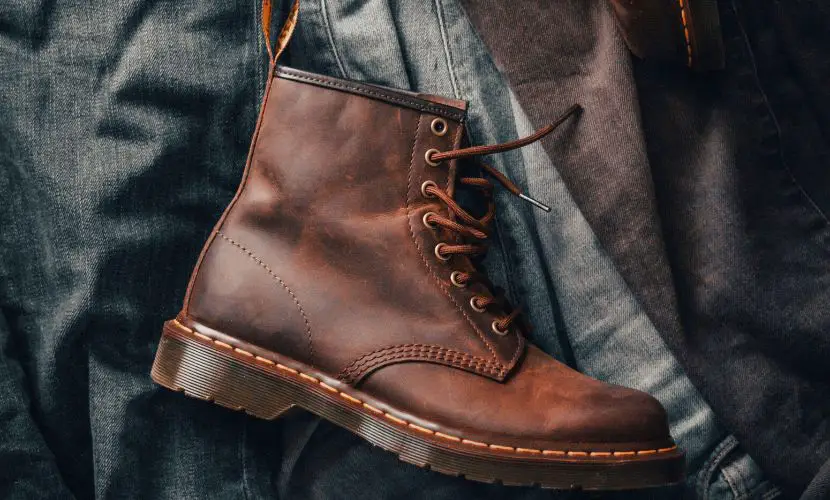 How Long Does Doc Martens Boots Last?
According to the manufacturer's information, the Doc Marten boots have a lifespan of five to seven years, even after being subjected to intense activity and logging several miles. Customers who have been loyal to the brand claim that their boots have lasted at least 20 years.
There are reasons to be optimistic about the longevity of Doc Martens; however, as with anything designed to be used and consumed, we and how we use it will determine the majority of its longevity.
To extend the life of a pair of Doc Martens, proper care must be taken. This entails cleaning the shoes on a regular basis and using leather-polishing and conditioning solutions.
If not for a longer period of time, the Doc Martens should at least appear fitting and be smoother.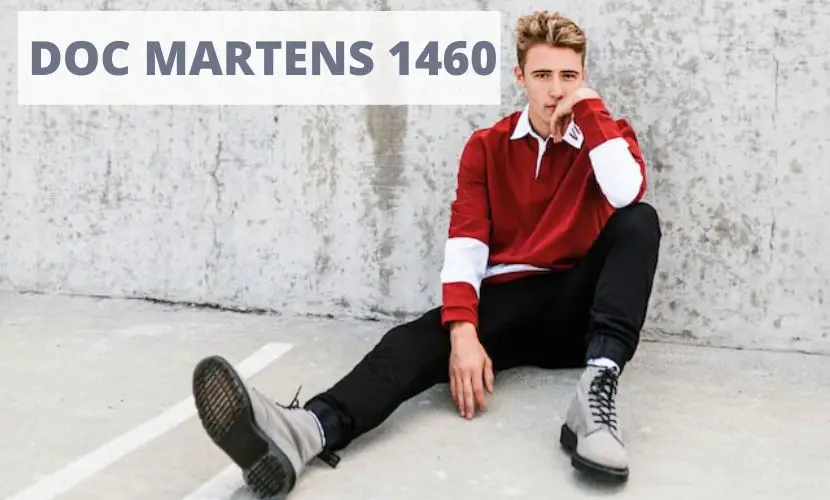 What Makes Doc Martens So Special? 
Doc Martens are famous for their timeless design, long-lasting nature, and comfort.
Doc Martens can evolve and adapt while maintaining a sense of tradition in all of their boots. One of the brand's most fantastic selling points is the adaptability of Doc Martens footwear and the fact that it is available to anyone who wants it. 
Doc Martens are a versatile piece of footwear that can be dressed down for a more casual look or up for a more formal occasion.
Read more on: Can Doc Martens Get Wet?
What Activities Are Doc Martens Good For?
Doc Martens boots were designed with a specific "medical" purpose in mind: to aid in the healing of a broken ankle.
The first shoes available for purchase were intended for daily use, with heavy-duty boots for ladies.
This was until Pete Townshend of "The Who" turned them into performance shoes, solidifying the brand's and iconic model's popularity.
The corporation has moved away from its working-class roots, necessitating the use of various types of work boots that meet federal standards.
Docs today came in all shapes and sizes for a variety of reasons. Doc Martens products are primarily leisure footwear that are ideal for everyday use or special events that require an edge style code.
Once we've broken in our new Doc Martens – a process that takes patience, time, and a few painful blisters – these shoes are great for everyday use and long hikes in our spare time.
Read more on: Do Doc Martens Stretch or Not?
Are Vegan Doc Martens Worth It?
Vegan Doc Martens have a lifespan ranging from 5 to 20 years, depending on how well the outsole and vegan leather are maintained. What precisely is this? I still have one pair of vegan Docs that are in good condition. Doc Martens claims that their vegan skin is as strong and long-lasting as genuine leather.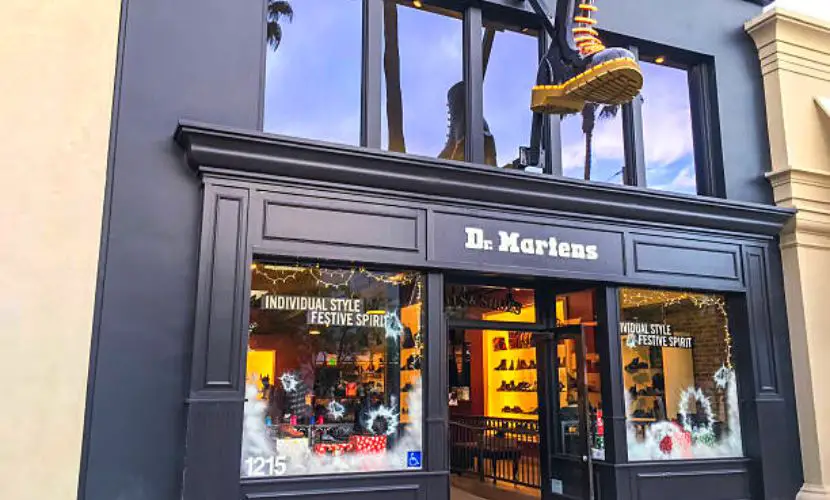 Are Doc Martens High-Quality Boots?
Anyone who owns a pair of Docs knows that they are among the most comfortable shoes available and will last you for years. Regardless of the weather, the majority of their boots are water resistant and made of high-quality materials, allowing them to last longer than standard boots and shoes.
Should You Buy Doc Martens Or Not?
They will never go out of style! If you want a long-lasting boot with a classic fashion appeal, Doc Martens is a good investment. They are not worth it, however, if you find big boots difficult to wear or lack the desire to break them in thoroughly.
Final Verdict: Are Doc Martens Worth It?
To conclude, Dr. Martens are quite expensive for everyday footwear, but these UK-restyled & German-born shoes are not typical footwear.
If you want to show off your style with minimal effort, Dr. Martens are the shoes for you.
When you buy a pair of Docs, you know the journey to fit comfortably into them will be long but rewarding.
A pair of legendary 1460 boots for around $150 is a valuable asset in terms of quality and style, as well as the instant self-esteem boost that only these grunge boots can provide.
More Articles: