Adidas is a multinational corporation that designs and sells athletic and lifestyle products. Founded in Germany in 1949, the business has become one of the world's largest sportswear brands. Adidas offers various products, including footwear, apparel, accessories, and equipment for various sports and activities.
Yes, Adidas Ultraboost shoes are usually suitable for running. They are famous among runners because of their comfortable fit, energy-returning boost technology, and supportive design.
Since 2015, Adidas has also sold shoes under the name Ultraboost. Adidas UltraBoost running shoes are renowned for their comfortable fit and high-energy return. They have Adidas' Boost technology in the sole, which consists of thousands of tiny energy-returning beads that provide a bouncy feeling and help propel the runner forward. 
However, many people wonder whether Adidas UltraBoost shoes are suitable for running.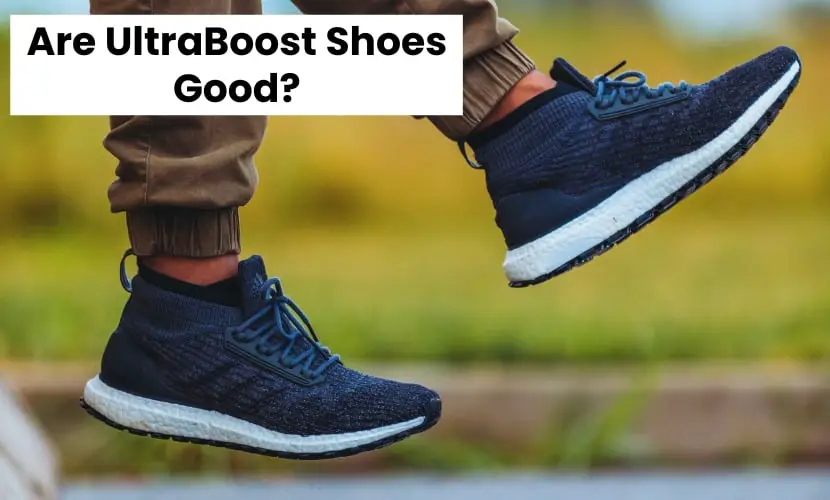 Are UltraBoost Shoes Good For Your Feet?
Adidas Ultraboost shoes are designed to provide a comfortable fit and responsive cushioning that benefits the feet immensely. The Boost technology in the sole absorbs impact and provides a bouncy sensation, reducing stress on the feet and legs. 
The flexible outsole adapts to the runner's foot strike and provides excellent traction on various surfaces, which can help prevent slips and falls. However, as with any shoe, what works for one individual may not work for another, so it's always a good idea to try and test the shoe before purchasing it. Some people may find the Ultraboost shoes too cushioned, while others may find them too stiff. 
Furthermore, some may find them too narrow, while others may be too broad. It's important to remember that it's not just the shoe but the fit, so measure your feet to find the correct size. As with any running shoe, it's essential to ensure they fit correctly and provide adequate support; this will avoid foot problems and keep you comfortable while running.
Read more on: Asics Vs Adidas
Is UltraBoost Good For Walking? 
Adidas Ultraboost shoes are primarily intended as running shoes and may not be suitable for long-distance walking. However, they have some features that make them ideal for walking. The shoe's knit upper is breathable and adapts to the curve of the foot for a secure fit that can provide walking comfort.
Furthermore, the Ultraboost shoes have moderate arch support, providing extra comfort for people with medium arches. The shoe's sole is designed to be flexible and adapt to various foot strikes, which is great for running but can be uncomfortable if you walk a lot. 
Furthermore, the Boost technology in the sole absorbs impact and provides a bouncy feeling, decreasing stress on the feet and legs.
Is UltraBoost Good For Running?
Runners highly esteem Adidas Ultraboost shoes for their comfort, fit, and performance. As previously stated, the shoes have Boost technology in the bottom for energy return and a flexible outsole for traction. The knit upper adapts to the curve of the foot for a secure fit that reduces the risk of blisters and hot spots.
These shoes have been extensively used by runners of all levels, from amateur to professional athletes, and have received positive feedback for their comfort, energy return, and performance. 
Despite their popularity among runners, Ultraboost shoes may not be the ideal option for everyone. Try on and try the shoe before buying to ensure a proper fit and good support, as what works for one person may not work for another.
Check out: Are On Cloud Shoes Good For Running?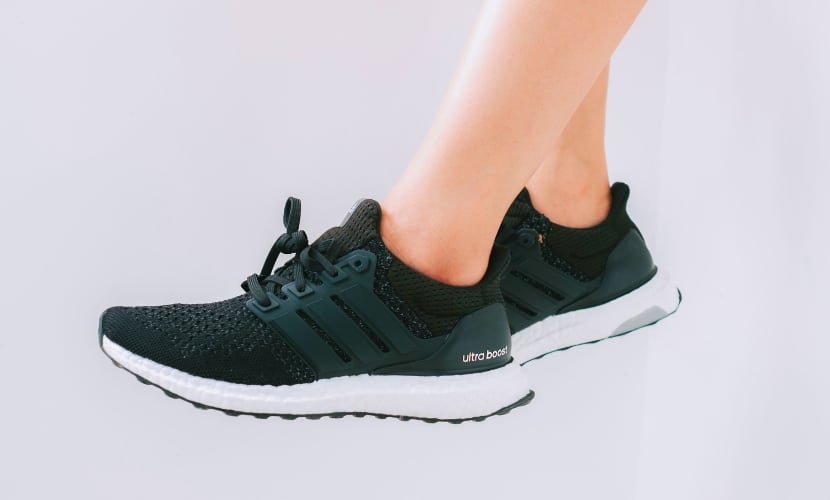 Is UltraBoost Good For Work?
Adidas Ultraboost shoes are designed for running, with a breathable knit upper and a responsive cushioning system for energy return. While they may be very comfortable walking and standing at work, they may not provide the necessary support and stability in specific work environments. When selecting footwear, it's essential to consider your work needs, as shoes designed for particular work environments often have features like slip resistance, steel toes, and excellent arch support.
When selecting work shoes, comfort and fit are also essential considerations. Try on the shoes to ensure a proper fit and adequate support to avoid foot problems. If you operate in a formal work environment, you must also consider the appearance of your shoes. 
UltraBoost shoes have a sporty and casual appearance that may not be suitable in some formal work environments. To summarize, while Ultraboost shoes are comfortable for work, they may not be appropriate for all work environments, and it is essential to consider your particular needs when selecting footwear.
Check out: Skechers Vs Adidas
Are UltraBoost Shoes Good For Plantar Fasciitis?
UltraBoost shoes are made for jogging and have a cushioned sole to absorb shock. While they may offer some relief for people suffering from plantar fasciitis, it is best to consult a doctor or physical therapist to decide the best shoe for your condition.
Flexibility: The Ultraboost shoes have a flexible sole for natural foot movement. As a result, when you wear them on your running journey, you feel stable and comfortable. 
Cushioning: Ultraboost shoes have a cushioned sole that can help absorb shock and reduce the impact on the feet. This can benefit people with plantar fasciitis by preventing discomfort from entering their feet.
Heel Cup: Ultraboost shoes have a heel cup that supports the heel and avoids pain and instability.
Arch Support: The arch support system in UltraBoost shoes can help to reduce pain and discomfort produced by plantar fasciitis.
In summary, Ultraboost shoes have features that may provide comfort for individuals suffering from plantar fasciitis, such as flexibility, cushioning, a heel cup, and arch support. However, it is still best to consult a doctor or physical therapist to determine the best shoe for your particular condition.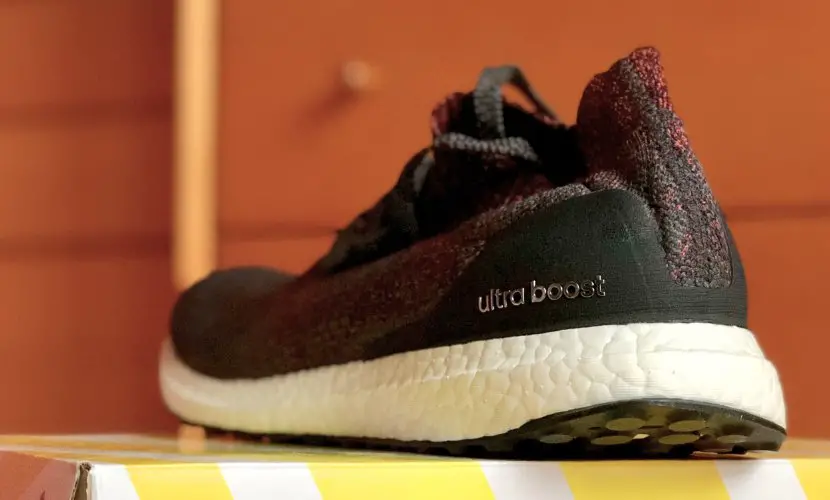 How Does UltraBoost Fit Compared To Nike?
The knit upper of Adidas Ultraboost shoes conforms to the foot's shape, resulting in a generally snug and secure fit. 
On the other hand, Nike shoes have a slightly relaxed fit with a broader toe box, but the degree of support provided varies by model. So, before purchasing, always try on and test the shoes for a proper fit and check the brand's sizing chart.
How to Keep UltraBoost Clean?
Keeping your UltraBoost shoes clean is essential for maintaining their appearance and extending their lifespan. Here are some cleaning suggestions for your UltraBoost shoes:
Brush any grime or debris from the shoes with a soft-bristled brush.
Mix a small amount of mild detergent with water, and rinse the shoes with a clean cloth afterwards.
Avoid harsh chemicals or abrasive materials, as these can harm the shoes.
Use a damp, clean cloth to remove any soap residue.
Stuff the shoes with newspaper to help them maintain their shape while drying.
Allow the shoes to air dry away from direct sunshine or heat sources.
To clean the shoe's knit upper, use a soft-bristled brush to clean grime and debris and a damp cloth to wipe it down. Avoid harsh solvents or abrasive materials because they harm the knit top.
It's also essential to remember that you should avoid getting your Ultraboost shoes wet if possible, and if they do get wet, make sure to dry them off as soon as possible. This will help to protect the shoes and keep them looking stylish.
Conclusion
Finally, Ultraboost shoes are a popular and highly-rated running shoe brand known for their comfortable fit, responsive cushioning, and sleek design. They are made with advanced materials and technologies, such as Adidas' proprietary Boost foam and Primeknit upper. 
These work together to provide high-energy return and foot support. Furthermore, these shoes are praised for their durability and versatility, making them ideal for casual and serious runners.
More Articles: