Do you have Nike Blazers, Dunks, Waffle Trainers, or any other Nike shoe with creases in the front? Does it annoy you when walking, and every time you take them off, they have deep creases in the front? Do they need to be flattened again to get rid of creases? If so, this guide will show you how to remove creases from Nike shoes quickly and easily!
To give you a quick rundown. After frequent use, Nike footwear does crease. However, you can get rid of these creases by stuffing the shoes with old newspaper, cloth, or socks, ironing them on a low setting with a damp cloth, or applying a steamed towel over the crease before stuffing the shoes with a shoe tree (note that because the uppers of Nike shoes are made of leather, don't use too much steam or the leather may be damaged). A hair dryer or crease-removal oil/conditioner are other options for eliminating creases.
We have provided a detailed overview of how to proceed with each method and remove the creases from your shoes below. In addition, we have provided an additional tip to ensure that the creases do not reappear. So keep reading until the end to find out.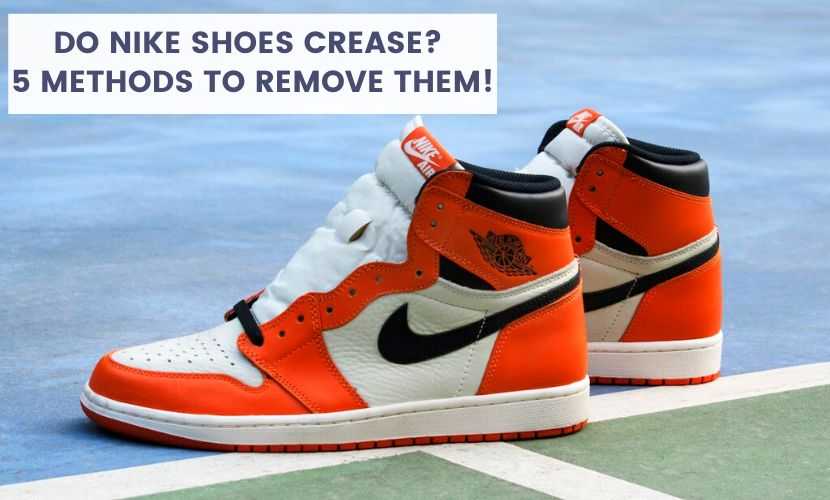 Do Nike Blazers Crease?
Nike blazers are popular among those who want to combine the comfort of a sneaker with the look and feel of a fashionable shoe. The synthetic and leather upper of Nike Blazers may contribute to creases, but they are easily removed.
Creases in Nike Blazers can be aggravating and detract from the shoe's appearance. If your Nike Blazers have begun to crease, you can try the following simple fixes: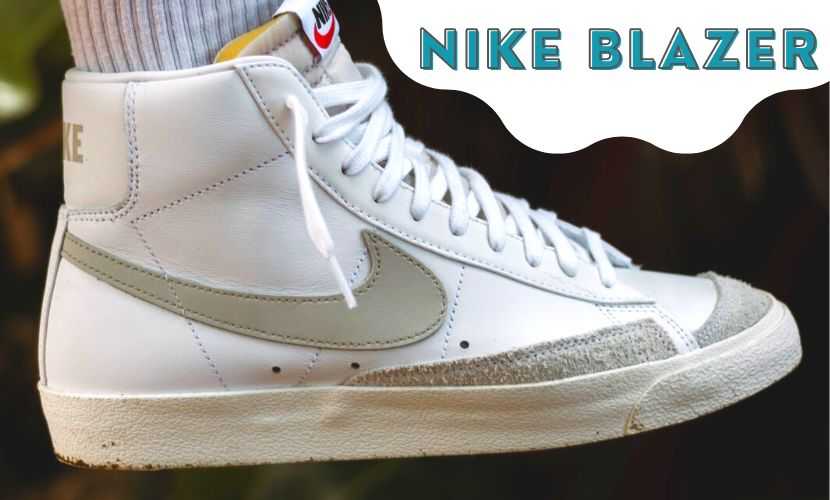 Note: Before attempting any heat-related method, always apply some oil or conditioner to the shoes. These will keep the leather from drying out when applying heat, reducing the likelihood of cracks.
Check out: Are Nike Air Max Non Slip Shoes?
Method 1: Applying Iron Over The Crease At A Low Setting
Stuff your shoes with some old newspaper, cloth, or socks.
Put some water on a cloth, like a towel.
Place the wet towel on top of the crease.
Set the temperature of your iron to between 60 and 80 degrees.
Iron for 10 seconds at a time over the towel.
Stop ironing once the crease has been removed, but keep the shoe packed until it has cooled.
The heat from the towel is transferred to the shoes, stretching out the leather. When using these methods, heat is distributed over the shoes, softening the shoe material and evening out the crease. You must now wait some time before wearing your shoes, but you can keep them rigid until then by using a shoe tree or adding more stuffed items such as newspaper or socks.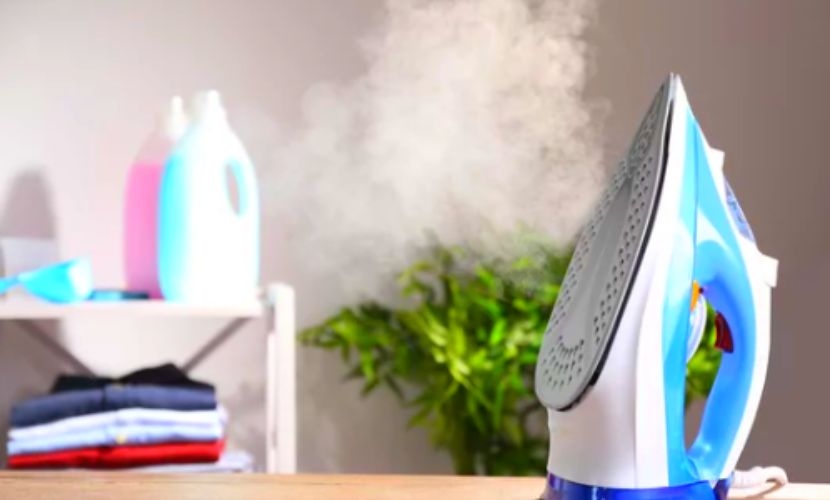 Method 2: Applying Steam Over The Crease
Take a towel and pour some water on it.
Place the towel in a container that will not catch heat. 
Place the container with the towel in the microwave on medium power setting.
After 30 to 40 seconds, remove the towel from the microwave.
Pat the steam from the towel all over the crease by simply placing the towel over the crease area.
The heat from the towel will transfer to the leather, removing the crease. 
After the crease has been removed, do not wear them right away; instead, wait until the heat has completely dissipated. Until then, you can keep the shoes rigid in the forefront by using a shoe tree or stuffing them with socks or paper.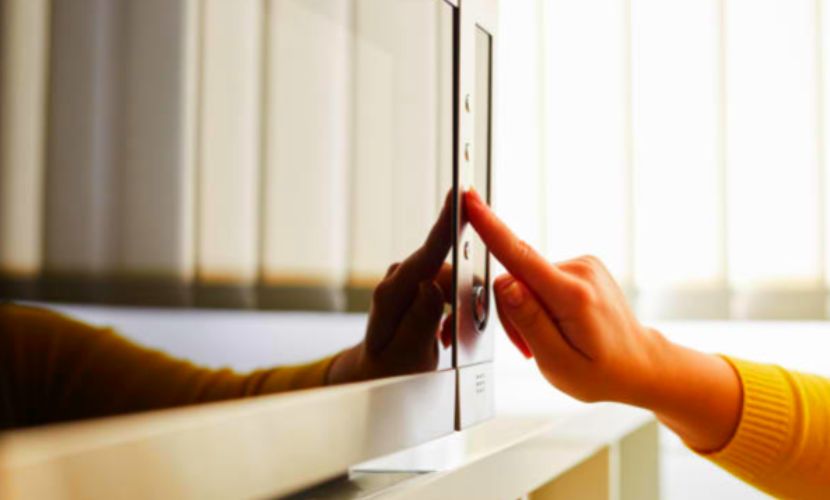 Method 3:  Using A Hair Dryer
Turn your hair dryer to the lowest setting.
To keep the crease area rigid, insert your shoes with a shoe tree.
Now, move your hair dryer over the crease.
Keep the hair dryer at least 15 to 20 cm away from the shoes.
With a towel, rub the crease.
After repeating the process several times, the leather will stretch out and the crease will disappear.
Note: These techniques are not limited to removing creases from Nike Blazers; you can also use them on other shoes as long as they are made of leather, as leather stretches easily but it takes a lot of effort when it comes to other materials like suede or canvas.
Do Nike Dunks Crease?
Nike dunks are an iconic shoe. They have been around for over a decade and have been the go-to shoe of many people. But do Nike dunks crease? The answer is yes and no. Some claim they do, while others claim they do not. It is entirely dependent on the type of shoes and the frequency with which they are worn. 
My Nike Dunks mostly had creases after I twisted my foot while playing basketball, but they are still one of my favorite shoes. After using the iron method I previously described, the crease was gone in less than an hour.
If you have some Nikes that you wear very often, they will likely develop creases over time. The more it is used and the less it is cared for, the worse it will look, just like any other type of fabric or material.
Read more on: Are Nike Dunks Good For Baskeball And Skating?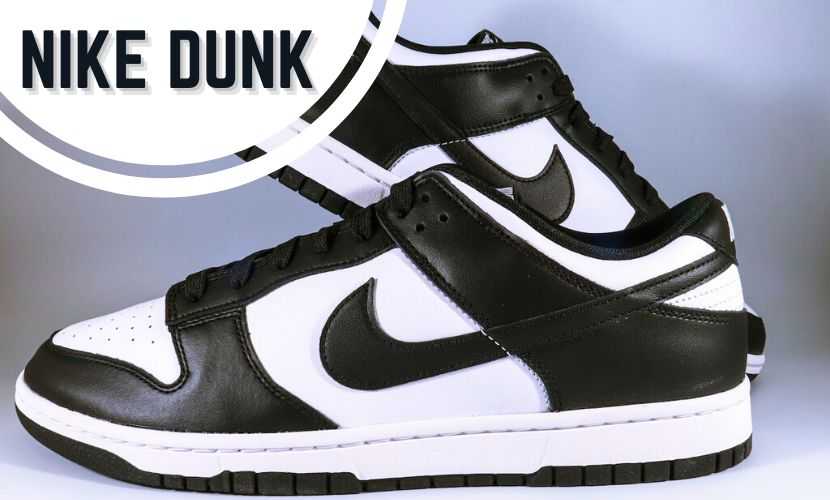 Do Nike Air Force Crease?
I'm sure most of you have dealt with this issue at some point. After a long day, you're tired and just want to relax in your favorite chair or on the couch with your feet up when you notice the dreaded creases in your sneakers. That is also true of the Nike Air Force One.
Since Nike Air Force Ones have been around for a while, developing creases as a result of frequent use is nothing new. However, the creases can occasionally be annoying if you wear them casually or on any occasion. They significantly degrade the appearance and comfort of your shoes. The good news is that you can fix them quickly and easily! 
Here's how it's done:
Take one sock and place it inside the shoe. 
Fill up the area where there's a crease with as many socks as needed to fill out any space. 
Make sure the top of each sock is sticking up through the top of the shoe. 
Once you're satisfied with what you've done, take another pair of socks and roll them up like a tube, then slide it into the top-end part of your first pair of socks. 
Wrap those two pairs together by pulling the ends tight while pushing down to secure everything in place. 
Tie off both ends of the two sets together tightly with string or shoelaces. 
Place the tied-off ends under the footrest of a chair. 
Place something heavy on top of the tied-off parts overnight, such as books or weights. 
In the morning, your Nike will be back to its original state without any pesky creases.
Another way to remove creases is to apply a crease remover spray or conditioner to the leather. Leather is pliable and prone to cracking or drying out when heated, so using shoe polish or leather oil and a shoe tree to keep its shape is essential.
Check out: How To Clean Nike Air Force Ones?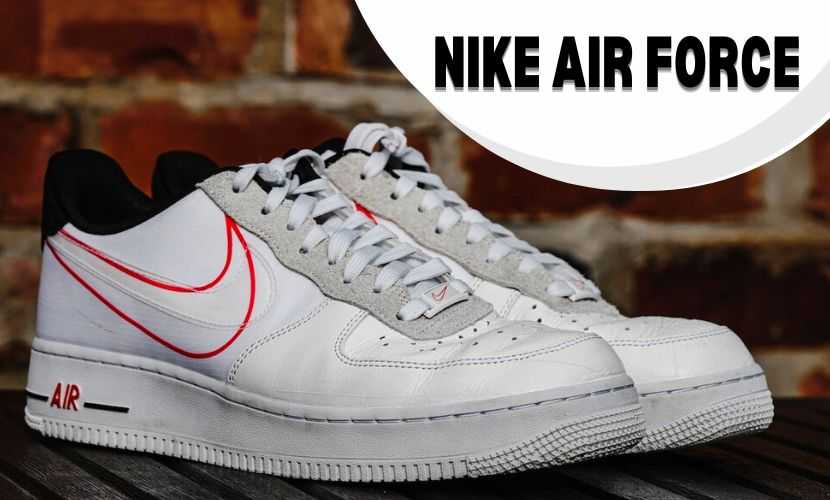 Do Nike Jordans Crease?
Nike Jordans are great. The soles are thick, and it's easy to make them look new again. But like all shoes, Nike Jordans will crease if you don't take care of them. So here's what you need to know about removing creases from your Nikes: 
With a dry towel, rub the heel back and forth until the crease is gone.
If that doesn't work, use a shoe horn or even a pencil to push out the heel crease in one quick motion. 
If you still see traces of that pesky spot, dab some water on the hem of your shirt or something damp and rub it over the affected area until it disappears.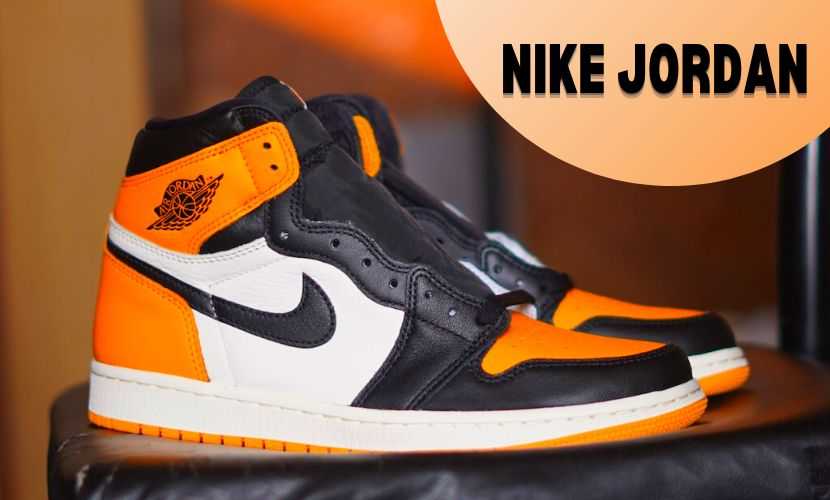 Do Nike Waffles Crease?
Many people adore Nike waffles and other shoes featuring the iconic waffle outsole. However, you may become aware of those creases over time. While they can be an indication of wear and tear on your favorite sneakers, they don't have to be permanent. Here's how to get rid of those pesky creases and restore your kicks to their former glory!
Mix equal parts alcohol and water in a spray bottle.
Spray it all over the crease area to ensure even distribution.
Now, using a cloth, distribute the spray solution.
Stuff the shoes with a shoe tree or shoe stretcher after adding the solution.
Increase the pressure on the crease spots by rotating the shoe stretcher clockwise.
After a certain time, you will notice that the crease has gone. 
This happens because the water-alcohol mixture acts as a lubricant for leather. Leather will eventually stretch back to its original shape.
Read more on: Are Nike Waffle One Good For Running?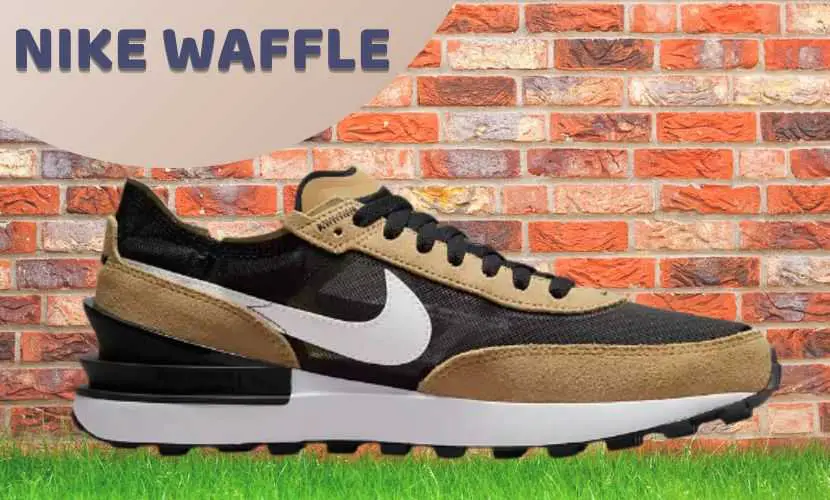 Do Nike Huaraches Crease?
If you don't take care of your Nike huaraches, they will develop creases. However, by following these simple steps, you can easily remove the creases.
Fill a bowl halfway with water and sprinkle with dish soap. 
Allow the huaraches to soak in the bowl for about 10 minutes.
Remove from the bowl and rub your fingers gently over the creases to help stretch them up.
Put the shoes back into the bowl and wait another 5-10 minutes. 
Remove once more, place them on a towel, and dry them.
If there are still creases, use a medium-heat iron.
Place a wet towel on the shoes.
Firmly press the iron over the wrinkled area.
When finished, turn off the iron.
Allow huaraches to cool before putting them on.
Read more on: Do Nike Huaraches Run Small, Big Or True To Size?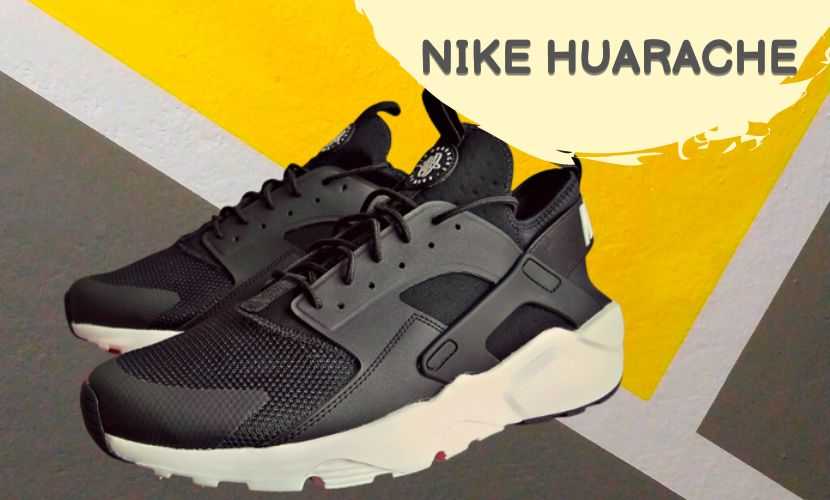 How To Remove Creases From Other Nike Shoes?
Nike is one of the most well-known shoe brands on the market. They now offer a diverse range of clothing and footwear for both men and women. They have over 250 stores in the United States alone.
You can remove the crease in other Nike shoes by using any of the other methods. Nike shoes are typically made of suede or leather. The heating method works well for removing the crease. You can also try other methods that do not involve heating, such as stuffing them with newspaper or applying alcohol and water spray.
The best method for all Nike shoes is to place a shoe tree inside the Nike shoes after you have worn them. The cedar shoe tree, in particular, absorbs moisture and holds the shape of the shoes.
The other method I prefer is to apply conditioner to the shoes and rub the creases. Your Nike shoes will be crease-free in less than an hour.
How Can You Keep Nike From Getting Creased?
Nike sneakers are notorious for creasing and becoming scuffed. The good news is that there are a few simple ways to keep your favorite shoes looking brand new. Here are five ways to clean your kicks to keep them in good condition:
It is always recommended to break in your shoes before taking care, as a too-tight or too-loose fit can also result in creases.
You can use water repellant before wearing them to prevent moisture and water droplets, resulting in fewer creases.
Always keep your shoes dry and avoid wet areas. The leather absorbs water quickly and forms wrinkles around your shoes when you walk. As a result, it is not advisable to wear them in wet areas.
When not in use, stuff your shoes with shoe trees, socks, or old newspaper.
Apply oil or conditioner regularly to keep your shoes free of moisture and creases.
To keep your Nike looking new, avoid contact with solvents such as gasoline, acetone, lacquer thinner, and paint thinner.
Conclusion
Nike shoes are made from various materials. Some materials crease more easily than others. If you have a pair of creased shoes and want to know how to remove the crease from your Nike Blazer, Dunk, or Waffle, then these tips should come in handy. Following the instructions above is the most common approach.
More Articles: