Durable, adaptable, and comfortable. Yes, Allbirds are well-known for this. However, when it comes to comfort, you can't go wrong with the right size. So, do All-Birds fit true to size?
Allbirds run true to size and fit snugly for the majority of people. Since most of the Allbirds shoes are available in full sizes, they do run small for people wearing half sizes, except for Tree Runners.
So, if you're wondering whether your favorite Allbirds should stretch, size up, or fit true to size, I've got you covered!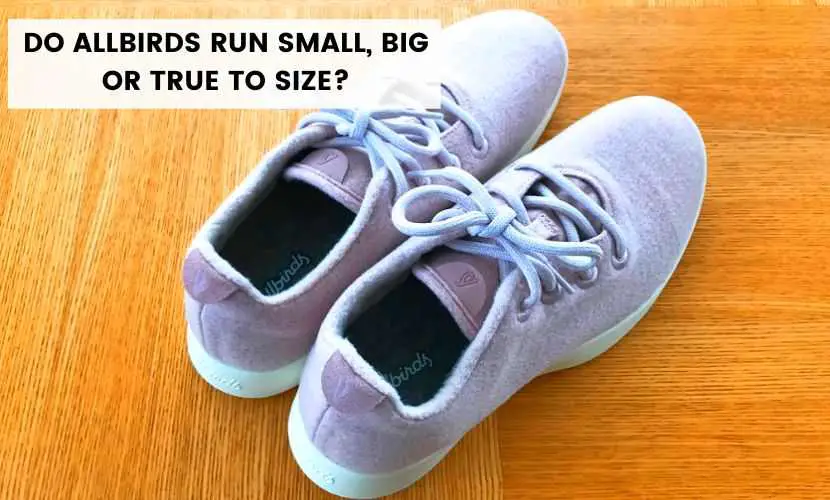 Do Allbirds Shoes Run Big or Small? 
Allbirds are more toward a medium-sized fit. So, if you have wide feet, Allbirds will run small on you and you will need to go up a full size.
The same is true for people who wear half sizes. If you get anything other than the Tree Dashers, Breezers, and Runners, you'll need to size up. Why? As Tree Breezers and Dashers come in half sizes, they fit true to size. In contrast, for Tree Runners, you'll have to size down if you wear half sizes.
However, I recommend getting two Allbirds of comparable size and requesting them to return one if it's out of your zone.
Are Allbirds True to Size?
As previously stated, All Birds run true to size for the majority of users and types. However, if you have wide feet or half size, you must adjust the size.
Why? Since Allbirds easily adapt and conform to feet, they typically come in full sizes.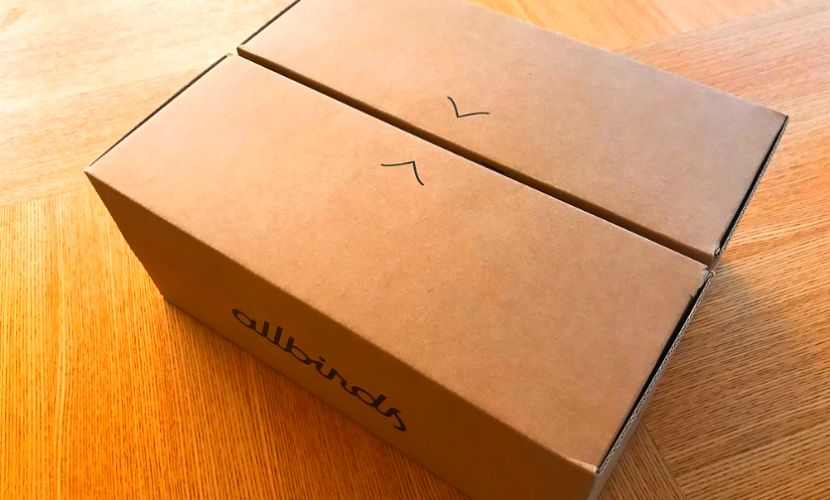 Do Allbirds Flats Run Big or Small? 
Tree Breezer flats, like most other Allbirds Tree shoes, run true to size. Yes, the stretch will cause an uncomfortable snug, with less room near the toes at first. However, because the flats are made of a stretchable, knitted upper, they will stretch over time and conform to your feet.
Also check out: Do Brooks Run Small, Big Or True To Size?
Allbirds Sizing Chart
Excluding the Breezers, Allbirds are genuinely for all birds, meaning they are unisex. As a result, you have more flexible, stylish, and hassle-free options at your table, with only your size to consider.
So, if you look at the size charts for both men and women, you'll notice that men's sizes are 1.5 sizes larger than women's. For example, if you're a man who wears a size 5, you should buy a size 7 for women. And if you're a woman who wears a US size 10.5, 9.5 would be ideal.
To assist you, here are size charts compared for both genders:
For Men:
| | | | |
| --- | --- | --- | --- |
| Centimeters | US | UK | EU |
| 25 | 8 | 7 | 40-41 |
| 26 | 9 | 8 | 41-42 |
| 27 | 10 | 9 | 42-43 |
| 28 | 11 | 10 | 43-44 |
| 29 | 12 | 11 | 44-45 |
| 29.5 | 13 | 12 | 45-46 |
| 30.5 | 14 | 13 | 46-47 |
For Women:
| | | | |
| --- | --- | --- | --- |
| Centimeters | US | UK | EU |
| 21.5 | 5 | 2-2.5 | 35 |
| 22.5 | 6 | 3-3.5 | 36 |
| 23.5 | 7 | 4-4.5 | 37 |
| 24 | 8 | 5-5.5 | 38 |
| 25 | 9 | 6-6.5 | 39 |
| 26 | 10 | 7-7.5 | 40 |
| 26.5 | 11 | 8-8.5 | 41 |
All Allbirds Supposed to Be Tight?
Yes, the woolen Allbirds will be snug around the toes at first. But don't worry; in a few weeks, they'll stretch to about a quarter-inch. Due to their elasticity, the Breezers, on the other hand, will not stretch but will fit perfectly to your feet.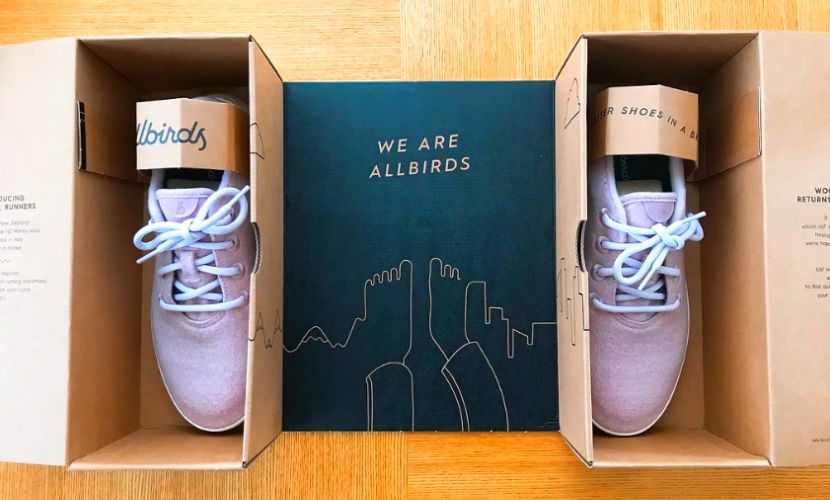 Do Allbirds Have Half Sizes?
Only the Tree and Runner series in Allbirds have half sizes. The rest are available in full sizes. Why? Because the merino wool fabric is designed to fit your feet snugly and conform to them. The mesh tree fabric, on the other hand, is flexible enough to hug your feet in the right places. It explains why most Allbirds are only available in whole sizes.
Allbirds Sizing Compared to Nike? 
When comparing All Birds and Nike size charts, the size difference for both genders is not the same. Nike men, for example, run one size smaller than Allbirds. So, if you wear a US size 7 in Nike men's shoes, you should wear a US size 8 in Allbirds.
Nike Women, on the other hand, run a half to full size larger than Allbirds, and you'll need to size up from your Nike size to get an Allbirds pair.
Also read on: Do New Balance Run Small, Big, Or True To Size?
What Should You Do If Allbirds Fit Bigger?
Here's an example. You bought the perfect size Allbirds years ago, and now you fasten your laces to keep them as tight as a duck's arse. Fortunately, you can shrink them! Here's how it's done:
Wet Them
Allbirds are made from sustainable materials such as sugarcane, tree, and merino wool fiber. When these materials come in contact with water, particularly hot water, they swell and shrink. Place a shoe horn inside, then submerge or wash your Allbirds in hot water for a few minutes before air-drying.
Dry Them Under The Sun
Though I don't recommend drying your Allbirds in the sun after washing them, natural heat is still preferable to artificial heat when it comes to shrinking shoes. Simply moisten the areas to be shrunk, expose your Allbirds to sunlight for a few hours, and check them in between. The shoe will prevent additional shrinkage. However, if you notice your Allbirds becoming affected by sun heat, bring them inside.
Other Tips:
Aside from that, you can try creating the illusion or embellishing your Allbirds to make them fix properly. You could, for example, try the following:
Pair your Allbirds with thick socks.
Fill in the extra spaces inside your Allbirds to make them fit snugly. For that, try putting cotton/tissue paper balls at the end of the toe box before wearing your Allbirds. 
Take them to a trusted cobbler to install straps/elastics if they look appealing.
Never, ever use a dryer or washing machine to shrink your Allbirds. Yes, these two would shrink your Allbirds, but the quality of the shoe would suffer as a result.
However, if you receive the incorrect size, you should return or exchange your Allbirds as soon as possible. Allbirds offers a 30-day trial/return period that you can take advantage of.
Do Allbirds Stretch?
Yes, most Allbirds will appear tight at first but will loosen up with time. For instance, Wool shoes will stretch about a quarter of an inch. The best part about them is that the break-in period is painless and usually lasts about two weeks. However, the Allbirds Tree Dasher and Runner series do not require breaking in.
How To Break In Allbirds?
You can break in Allbirds as you break in your other shoes. So let me summarize the methods:
Wear your Allbirds casually for a week or two with thick socks.
Place a shoe horn inside the pair and carefully stretch it to the desired size. Keep the shoe horn like this for a few days and check the fit in between.
Use a shoe stretching tool.
Stuff your Allbirds with materials such as newspaper balls, towels, etc.
To know more about stretching Allbirds, try using the methods described for stretching converse.
Bottomline: Do Allbirds Run Small, Big Or True To Size?
Allbirds come in a variety of sizes and generally run true to size. However, the Wool series stretches with time, and you have to wait for them to break in. As a general rule, wide-footed people should size up regardless of the type of Allbirds. If the individual wears half sizes, I recommend sizing up in the Tree Loungers, Toppers, Skippers, and Wool collection and sizing down in the Tree Runners.
But, with such an easy return policy, I recommend ordering two pairs to choose the best size.
More Articles: