After the boom of unisex shoes taking over gender equality at all levels in 1968, it became evident why everyone wanted unisex options in their favorite brands. Birkenstocks are no exception, with everyone still praising the comfort and durability these sandals provide. Thus, when you search for Birkenstocks shoes, you'll mostly find them with a chart for both genders. So, are Birkenstocks suitable for both men and women?
Most Birkenstocks are designed unisex, but not all. The ones that have been designed have a variety of fits, good looks, and adjustable straps that make no gender look like an alien.
So, are you wondering which unisex Birkenstocks you should share with your partner having the same foot size? To find out, read the entire article.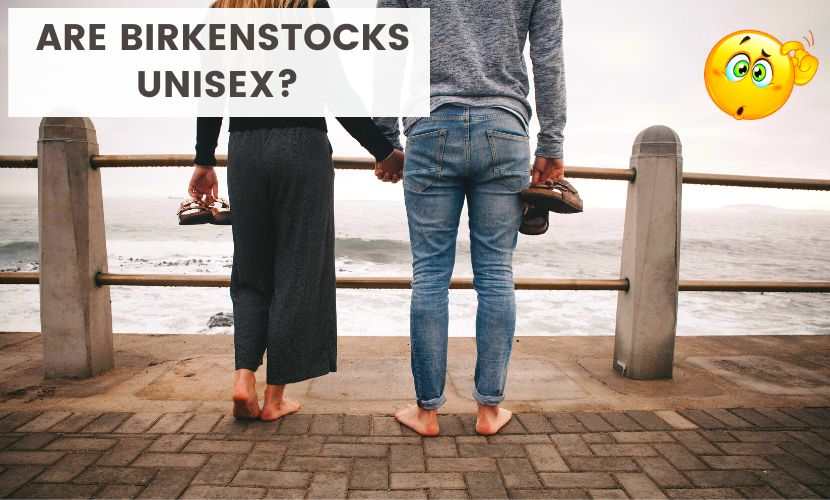 Are Birkenstocks Unisex?
Yes, most Birkenstocks are available in unisex sizes, but not all. Popular models, such as EVA Arizona, Florida, and others, are suitable for both sexes. However, some are intended for and designed for the female foot and structure.
Despite being unisex, Birkenstocks have widths for both genders, denoted by the letters 'M' and 'N'. The 'M' stands for medium/standard fit and is typically worn by men. In contrast, the letter 'N' stands for a narrow fit, which is what most women prefer. However, if you are a woman with wide feet, you can choose the M fit.
Also check out: Can Birkenstocks Get Wet?
Can Men Wear Birkenstocks?
If you're a guy who's been triggered by memes and social media discussions that don't encourage men to wear Birkenstocks, I've got an answer for you. You can and should try a pair of Birkenstocks.
There's a reason Birkenstocks come in styles for both men and women. For instance, the iconic photographer, Rubinstein, got toe-shamed when he wore his Birkenstocks on the subway. He soon realized, however, that the New York environment does not favor open-toed shoes. As a result, he ignored it and moved on. It is important to take a cue from men like Rubinstein and choose comfort over taunt.
Can Men Wear Birkenstock Florida?
The name Birkenstock Florida may lead us to believe that the shoes are intended for females. Can men wear Birkenstock Florida? They certainly can. Birkenstocks Florida are unisex sandals that have proven to be fashionable for both men and women.
After all, everyone should be able to walk around freely in the summer and enjoy the scorching heat, so why not men? If you are a man, you should try a pair of Birkenstock Florida.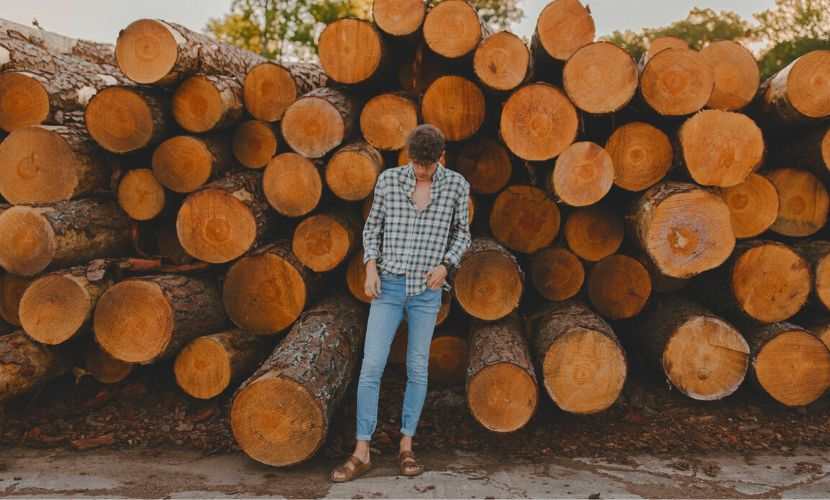 Size Chart Of Birkenstocks
Here is the combined size chart for Birkenstocks:
Women's Birkenstocks Sizing Chart
| | | |
| --- | --- | --- |
| US size | Birkenstock size | CM |
| 4-4.5 | 35 | 22.5 |
| 5-5.5 | 36 | 23 |
| 6-6.5 | 37 | 24 |
| 7-7.5 | 38 | 24.5 |
| 8-8.5 | 39 | 25 |
| 9-9.5 | 40 | 26 |
| 10-10.5 | 41 | 26.5 |
| 11-11.5 | 42 | 27 |
Men's Birkenstocks Sizing Chart
| | | |
| --- | --- | --- |
| US size | Birkenstock size | CM |
| 7-7.5 | 40 | 25 |
| 8-8.5 | 41 | 26 |
| 9-9.5 | 42 | 26.5 |
| 10-10.5 | 43 | 27 |
| 11-11.5 | 44 | 28 |
| 12-12.5 | 45 | 28.5 |
| 13-13.5 | 46 | 29.5 |
| 14-14.5 | 47 | 30 |
| 15-15.5 | 48 | 30.5 |
| 16-16.5 | 49 | 31 |
| 17-17.5 | 50 | 32 |
Kid's Birkenstocks Sizing Chart
| | |
| --- | --- |
| US size | Birkenstock size |
| 6-6.5 | 24 |
| 7-7.5 | 25 |
| 8-8.5 | 26 |
| 9-9.5 | 27 |
| 10-10.5 | 28 |
| 11-11.5 | 29 |
| 12-12.5 | 30 |
| 13-13.5 | 31 |
| 1-1.5 | 32 |
| 2-2.5 | 33 |
| 3-3.5 | 34 |
How To Convert Birkenstocks Size?
Many people have difficulty converting their shoe sizes from standard options when shopping for unisex footwear. Birkenstocks are only available in EU sizing, with no half-size options.
So, using the above size chart, you can easily convert your international size to Birkenstocks size by using the length in centimeters. To make things easier, you can convert your US size to Birkenstocks by using the following methods:
If you are a Male, add 33 to your US size.
If you are a Female, add 31 to your US size.
There you have it! You now know the size of your Birkenstocks. However, I recommend experimenting and comparing the size with the measurements in metrics to find the perfect one. When you try on your Birkenstocks, make sure your feet can move freely without the toes touching the footbed.
Is Eva AZ Birkenstock Unisex?
Birkenstocks aren't complete without the classic two-strap sandals, EVA AZ. What's more, the best part? They are unisex. Eva AZ is a legendary Birkenstocks classic that has been worn by both men and women since 2019. The lightweight EVA-cork footbed can mold and conform to any type of foot, making them an excellent choice for versatile sandals.
Read more on: Why Do Birkenstocks Turn Black?
Are Men's And Women's Birkenstock Boston's The Same?
Birkenstock Boston is a unisex shoe that fits both men and women; simply adjust the strap to fit and select the appropriate width (M or N). Furthermore, the adjustable buckle in their strap makes it easy to adjust the fit to each foot. And, like the other unisex Birkenstocks, these shoes are available in men's sizes 6 to 17.5 and women's sizes 4 to 12.5.
The Birkenstocks website makes it simple for visitors to select their size based on the length and width of their feet.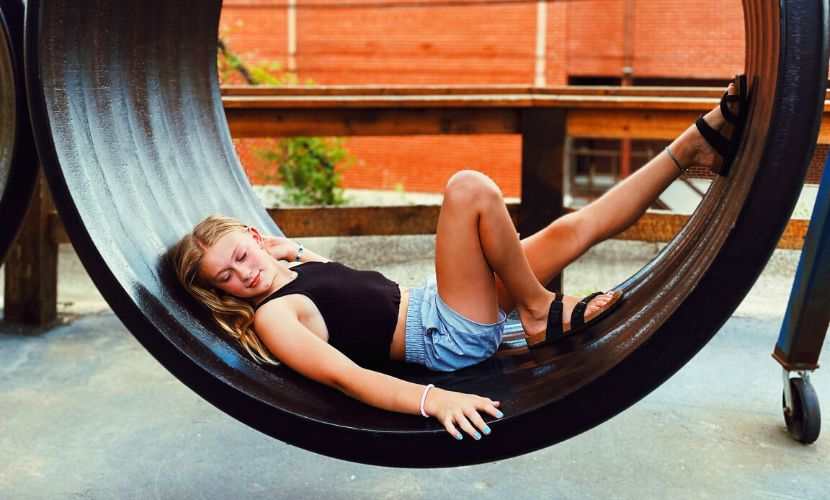 Which Birkenstocks Are Non-Unisex?
The Madrid and Gizeh Birkenstocks are specifically designed for women. Both models' curved and naked designs provide the exact look that every woman desires for flaunting her feet all day. But there's a catch. 
Gizeh's Ramses is designed for men. Yes, this is the men's version of the iconic thong sandal, and it makes the pair suitable for any occasion.
Is Birkenstock Kairo Unisex?
We all believe that the Birkenstock Kairo sandals, with their thong-mono strap and durable oiled leather, are designed specifically for men. But do they? No, Birkenstock Kairo is not gender specific.
These sandals have a metal buckle strap that is individually adjustable and wraps around any type of ankle. So, whether you're a guy or a girl, you can wear your Birkenstock Kairo anywhere.
Is Birkenstock Milano Unisex?
We all adore Birkenstock Milano's upgraded EVA Arizona Birkenstocks look, which includes an additional heel strap for security. However, if you search for the Milano category on Birkenstock's website, you'll find them in both men's and women's sizes, as well as children's sizes.
So, are the Birkenstock Milano shoes unisex? Or are they distinct for each gender? Birkenstock Milano is a unisex shoe. Yes, even if you find the pair in separate men's and women's categories, each pair will have sizes for both genders. As a result, it demonstrates that these Birkenstock Milano can be worn by anyone.
Which Birkenstocks Are The Most Comfortable For Men?
Since Birkenstock offers a wide range of styles for all types of users, I believe it is entirely up to you as a man to choose a style. However, I believe that styles in the Arizona, Rio, and Pisa series work best for men.
Their designs are unique, decent, and minimalist, which every guy wants these days. So, guys, sandals are no more women-oriented footwear, and all men should flaunt their toes without fear with these expensive Birkenstocks.
Takeaway: Are Birkenstocks Unisex?
Birkenstocks are mostly unisex, but there are some non-unisex shoes for women. Even in the unisex series, they come in a variety of widths, making them suitable for every type of foot. Furthermore, and contrary to popular belief, men can wear Birkenstocks as well.
So, all you have to do is convert your size using the size chart in this article, and you'll be fine to share it with your opposite-gender partner if you're the same size.
More Articles: